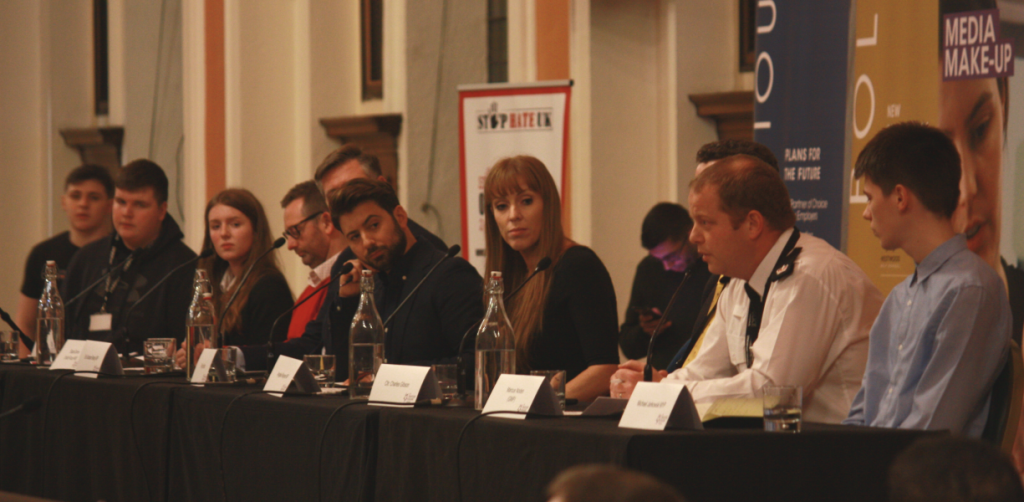 Students from The Trafford College Group are getting ready to quiz MPs at a political showdown as part of UK Parliament Week – opening the floor to virtual questions from local schools and neighbouring colleges for the first time.
The celebrated Student Question Time event will be held at Trafford College's Altrincham Campus in Timperley with questions – and some guests – beamed in on Friday 6th November from 3pm by video link.
Panellists this year include Kate Green, Shadow Secretary of State for Education, Sir Graham Brady and Superintendent of Trafford Police Caroline Hemingway, in attendance with members of the College Group's senior leadership team.
They will face questions from young people from the surrounding communities, aged 13 to 18, based on the topics shortlisted by the British Youth Council for UK Parliament Week's annual 'Make Your Mark' ballot.
Principal and CEO of The Trafford College Group, James Scott, said: "Events like Student Question Time are so important because they bring young people together and provide a real platform for their voices to be heard by decision makers and those that can make a difference to their opportunities in life. This shared event brings our school and college communities together to challenge and question those in high offices."
"Never has it been as important as it is now, to ensure young people can air their views and have a say and we're proud to have the technology at the College through advances in our digital learning to do this remotely in our first remote Student Question Time event."
UK Parliament Week is an annual event, which this year takes place from 1st – 8th November, that engages college students and school pupils with their UK Parliament, explores what it means to them and empowers them to get involved.
This year marks ten years of UK Parliament Week with community groups, local organisations and schools representing every constituency across the United Kingdom, already signing up to be part of the conversation.
Last year, over 1.2 million people took part in UK Parliament week in every nation and region of the UK, alongside countries all over the world.  
David Clark, Head of Education and Engagement at UK Parliament, said: "We are delighted that The Trafford College Group has taken the opportunity to participate in this year's UK Parliament Week and inspire their members to get involved in their democracy.
"There are many exciting activities taking place for this year's UK Parliament Week, including this Student Question Time. Organisations, local community groups and schools have a chance to get empowered and have their say on issues they care about the most. Change starts with you and UK Parliament Week is a great way to learn how you can make a difference."  
Edit 03/11/2020: Andy Burnham is now confirmed to attend!