Established in 2001, the Greater Manchester Learning Provider Network (GMLPN) is a network of over 100 members including, Independent Training Providers, FE Colleges, Community Voluntary Organisations, Universities and key suppliers and other stakeholders. They work alongside key partners and local authorities to achieve an ever-closer alignment between the needs of employers, individuals, communities and the suppliers of skills.
Anne Gornall, Executive Director at GMLPN commented:
"We are delighted to welcome Cogent Skills to GMLPN and we are looking forward to working with Cogent Skills to support their work on skills in the vital STEM sector."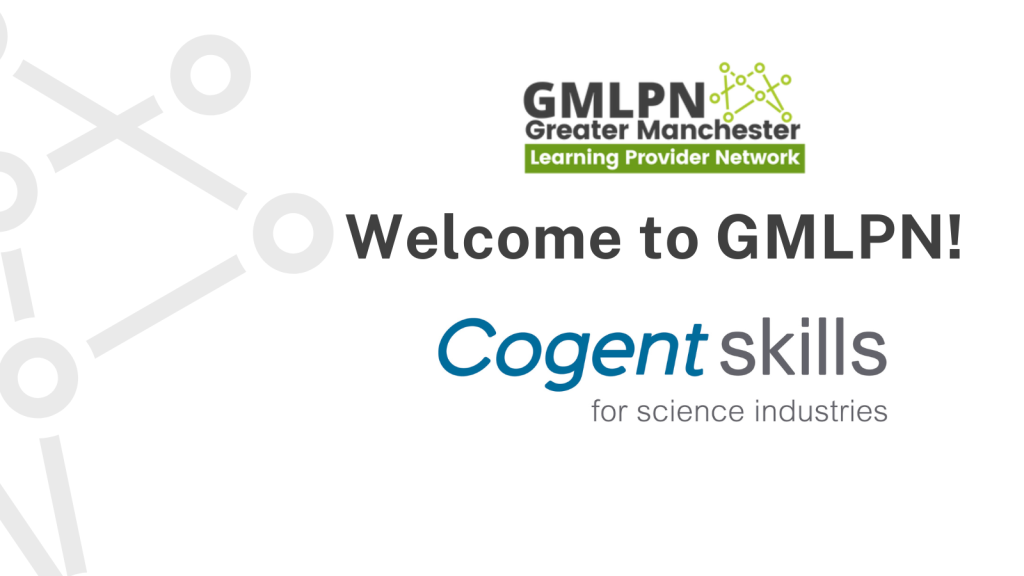 Cogent Skills is a group of companies comprised of Cogent Skills, Cogent Skills Services, Cogent Skills Training, NSAN and SIAS. Collectively these companies' purpose is entirely focused on skills and supporting the skills needs and ambitions of individual employers and their employees. Cogent Skills is sector based working with companies from across the Science Industries embracing Life Sciences, Industrial Sciences and Nuclear.
Cogent Skills has particular expertise in STEM vocational education and industry regulation with respect to skills and competence.
Cogent Skills is owned by the key Trade Associations from the science industries. This is a partnership relationship from which the Trade Organisations and Cogent Skills seek to deliver common objectives with respect to skills to the benefit of science industry employers. The Trade Associations actively support Cogent Skills' role and activities to their Members and Cogent Skills in return delivers expertise and skills solutions to support the industry and individual company ambition.
Tracy Rowley, Quality Compliance Manager at Cogent Skills said:
"We are delighted to become a member at GMLPN and look forward to contributing at networking events, sharing our expertise in STEM apprenticeship innovative training, quality, and support. We are passionate about raising awareness in emerging technologies, working together with partner organisations to encourage an inclusive workforce for the future."