Established in 2006 the Greater Manchester Learning Provider Network (GMLPN) is a network of over 100 Independent Training Providers, FE Colleges, Schools and Universities. GMLPN work alongside many key partners; Greater Manchester Combined Authority (GMCA), Job Centre Plus and Local Authorities to achieve an even closer alignment between the needs of employers, individuals, communities and the suppliers of skills.
GMLPN membership is available to organisations who operate in Greater Manchester which includes Independent Training Providers, FE Colleges and Employers.
Working with our members and partners, our visions is to secure an outstanding education, skills and employment system for Greater Manchester.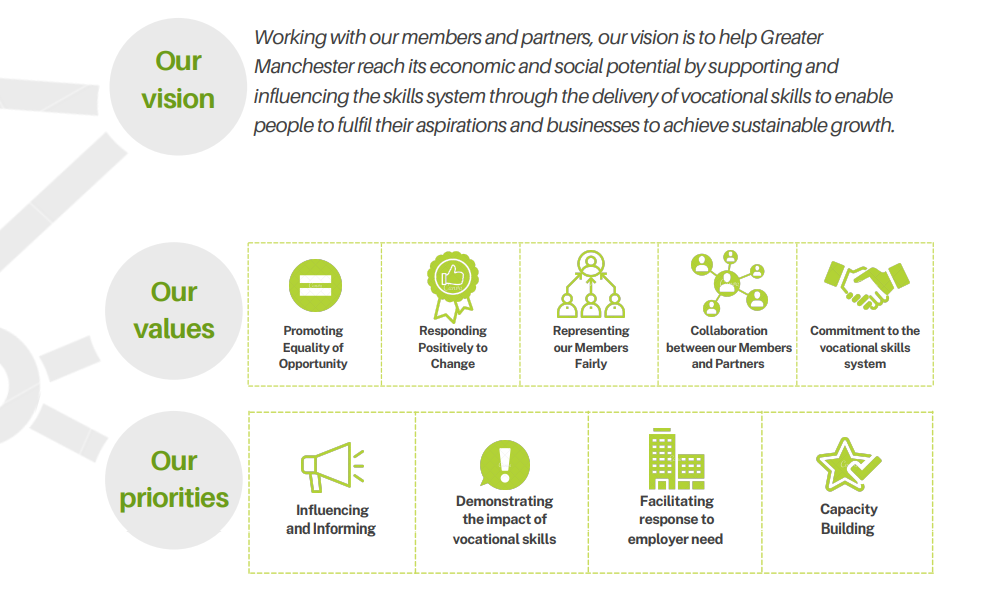 Hear what our members are saying…
GMLPN provides a valuable and transparent service that ensure all members are constantly updated with key information across the GM area. They are very knowledgeable and happily take on board what the network has to say and takes this to the heart of where it needs to go for answers and relays this back.