Established in 2001, the Greater Manchester Learning Provider Network (GMLPN) is a network of over 100 members including, Independent Training Providers, FE Colleges, Community Voluntary Organisations, Universities and key suppliers and other stakeholders. They work alongside key partners and local authorities to achieve an ever-closer alignment between the needs of employers, individuals, communities and the suppliers of skills.
Anne Gornall, Executive Director at GMLPN commented:
 "We are pleased to have TMP College join GMLPN and we are excited to collaborate with them across shared priorities and ambitious in the future. "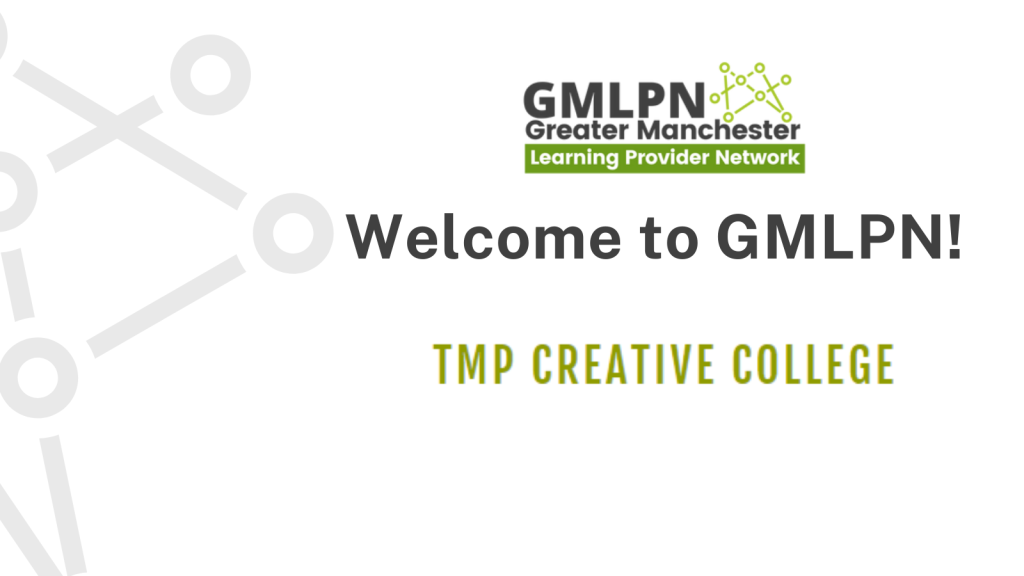 TMP College is Wigan's biggest and most dedicated creative college for students 16+ years of age. They pride themselves on their learners' diversity, creativity and success in education, particularly if they have previously had a negative experience in education.
TMP employs a team of friendly industry professionals with years of experience, knowledge and industry connections to provide learners with the opportunity to guarantee their dream career. They also employ their own students that have excelled throughout college and have an interest in becoming tutors, support tutors and industry specialists.
TMP College said:
"We are delighted to have been able to the GMLPN network. TMP specialise in creative education including music, media, games, art and acting and the majority of our learners have Education and Health Care Plans or suffer from mental health or social anxieties, so making our provision as accessible and as personalised as possible is always at the forefront of our minds. Our first meeting with the GMPLN network was incredibly insightful and helpful whilst currently preparing for our OFSTED monitoring visit. Having spoken with other providers within GMLPN we look forward to sharing good practices and meeting more providers in the near future."