Established in 2001, the Greater Manchester Learning Provider Network (GMLPN) is a network of over 100 members including, Independent Training Providers, FE Colleges, Community Voluntary Organisations, Universities and key suppliers and other stakeholders. They work alongside key partners and local authorities to achieve an ever-closer alignment between the needs of employers, individuals, communities and the suppliers of skills.
Anne Gornall, Executive Director at GMLPN commented:
"We are delighted to welcome MILE College to the network. GMLPN share MILE College's belief in giving opportunities to underprivileged students so that they can access education and reach their potential."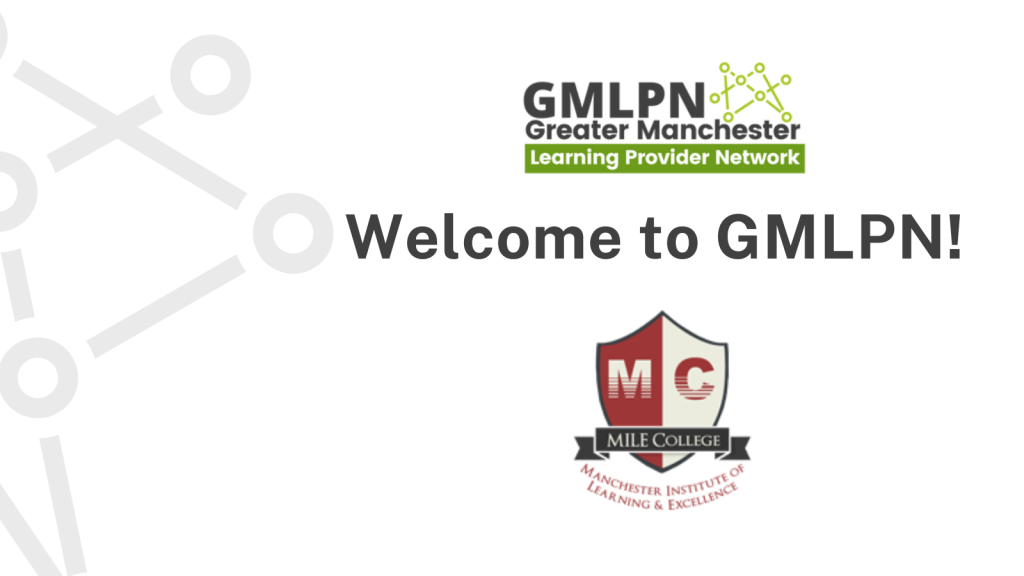 MILE College was established as a private higher education college within the further education sector in June 2020. They act as a feeder institution to higher educational institutions and intend to provide transition opportunities to higher education for unprivileged students who were unable to continue their studies.
MILE College aims to provide an inspirational environment that promotes personal development along with academic learning to assist learners achieve their very best in life and work. They develop their teaching and learning model based on stimulating growth mind-set philosophy, where every learner is challenged and encouraged to recognise and grow their potential. Their learner-centred curriculum will offer foundation-level degree programmes in Business and Health & Social care programs. The institution will run in collaboration, partnership or as a franchise to Universities to prepare students for making transition to University-level education.
MILE College said:
 "An investment in knowledge always pays the best interest."
Benjamin Franklin