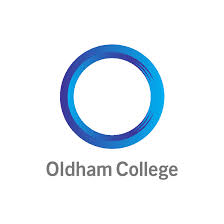 BBC Breakfast featured Oldham College this morning as it revisited local resident Terrence who last year revealed he'd spent the previous 20 years alone at Christmas.
It led to a memorable visit by the college to his home with presents, a tree and to sing carols in a gesture that touched the hearts of a global audience, and saw thousands of people signing up to help Age UK to befriend vulnerable folk.
One year on, Terrence talks about the close friendships he has since forged with Oldham College staff and students and how they have kept in touch during lockdown – including his appearances on Tik Tok(!). Learner Sophie Jones explains how this all led to a career change from Performing Arts into Healthcare, and Terrence shares his touching message for the nation as we prepare for a strange Christmas coping with COVID-19.
WATCH NOW AT: https://www.bbc.co.uk/programmes/p091hbkp