Established in 2001, the Greater Manchester Learning Provider Network (GMLPN) is a network of over 100 members including, Independent Training Providers, FE Colleges, Community Voluntary Organisations, Universities, key suppliers, and other stakeholders. GMLPN work alongside key partners and Local Authorities to achieve an ever-closer alignment between the needs of employers, individuals, communities, and the suppliers of skills.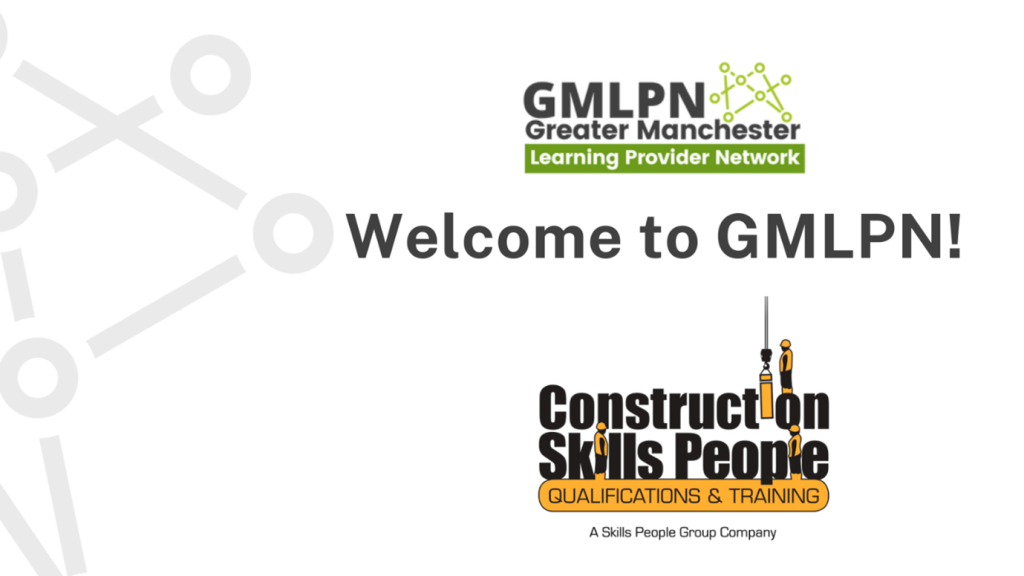 Anne Gornall, Executive Director at GMLPN commented:
"We are very pleased to welcome The Construction Skills People Ltd to the network and we look forward to working alongside them to support the work they do in delivering a range of vital Construction qualifications."
Established in 2008, The Construction Skills People Ltd deliver a wide range of vocational qualifications and commercial training courses specifically for the construction sector. Their in-depth industry knowledge allows them to advise clients through the complex minefield of Health & Safety legislation and regulation. They are the UK's leading provider of construction-related work-based qualifications and offer a broad range of NVQs that help clients ensure they are CSCS and CPCS compliant.
For principal contractors working under strict section 106 requirements, Construction Skills People can offer solutions that deliver results, thanks to their ability to deliver Apprenticeships and Pre-employment courses.
Richard Carrington | Managing Director, The Construction Skills People Ltd said:
"The Construction Skills People Ltd are delighted to become a member of the GMLPN. This marks a pivotal milestone in our commitment to helping address the skills development requirements of the construction sector in the Greater Manchester area. We look forward to working in partnership with the GMLPN and its members."
You can find out more about Construction Skills People here.