As part of National Apprenticeship Week celebrations, Bury College have been out in the community recognising the invaluable support employers offer to their apprentices, as well as the unique contributions they can bring to the apprenticeship provision. The college awarded three businesses across Bury and the surrounding areas with an Employer Star Award, highlighting the development opportunities they offer their staff through the apprenticeship programme.
Scallywags Pre-School in Edgworth were recognised for the extensive support they have offered to their apprentice, and for their collaborative relationship with the college. Susan Hodgkiss, Manager at Scallywags, carefully considered the off-the-job training she provides, including the scheme of work and order of delivery, and has allowed the learner to routinely shadow staff, supporting the consistent progression of her apprenticeship. Susan said, "Hiring an apprentice has been a great opportunity to enhance our staff ratios, which in turn provides a higher quality service and motivates staff. Bury College have offered great support and communication."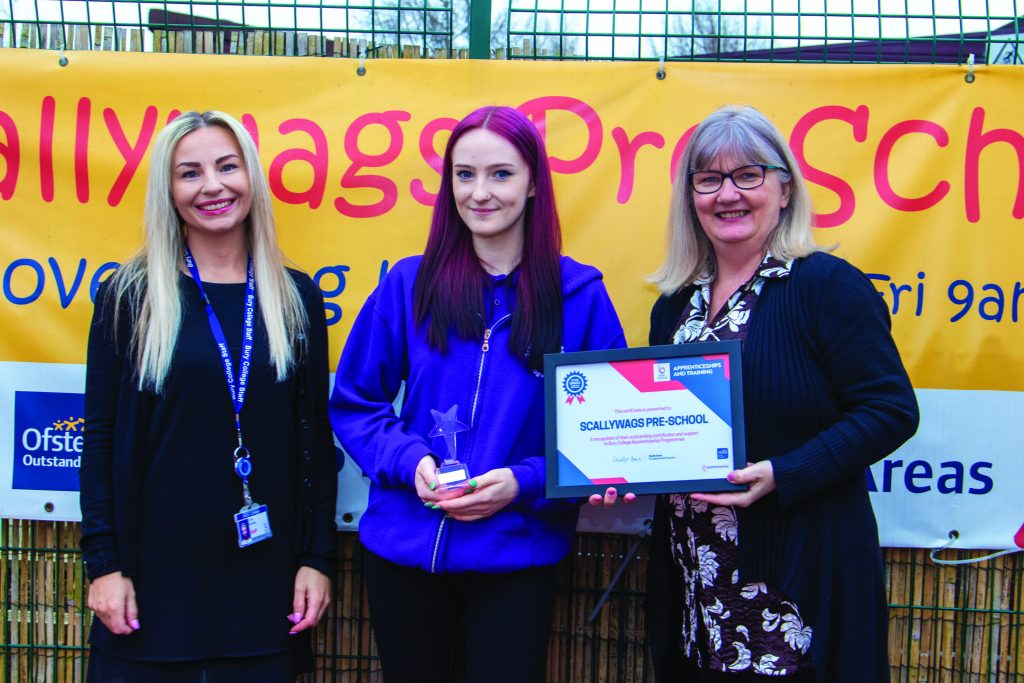 Bolton Cares has been commended for their role in ensuring that their apprentices continued to progress throughout the COVID pandemic. Ellie Baker, a Learning and Skills Coach at Bury College, said "Bolton Cares has always been very supportive and worked collaboratively to ensure the apprentices are supported. The overall communication between Bolton Cares and Bury College is excellent and regular discussions are carried out looking at how we can improve the learners experience and how we can work together to support each other."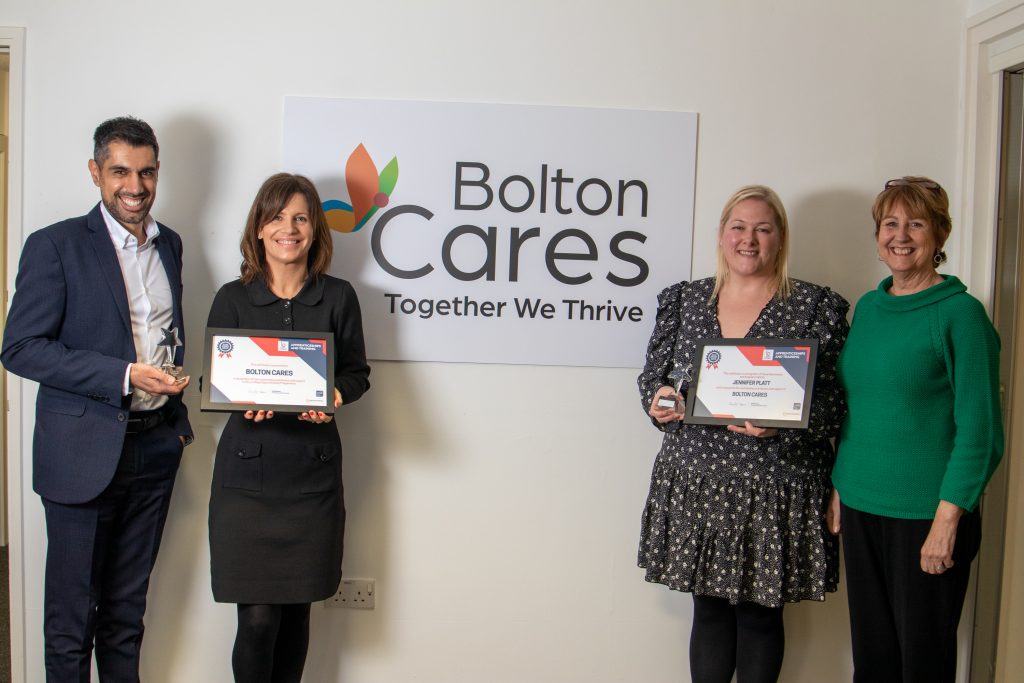 Davenport Group, based in Bury, currently employ four apprentices, including Vincent Scott, who was also a Star Award recipient. The company was awarded an Employer Star Award for their commitment to welcoming their apprentices and giving them opportunities to progress, such as additional responsibilities within the business designed to stretch their skills. Apprentices have the opportunity to communicate and engage with clients directly, and work closely with directors, receiving further training and support. Scott Davenport, Director, said "Hiring an apprentice has been hugely successful. We have found that it helps to reinforce the team knowledge when an apprentice needs clarity on an issue. Our Learning and Skills Coach assigned by Bury College has been helpful and incredibly supportive in guiding us as a business to get the best for our apprentices."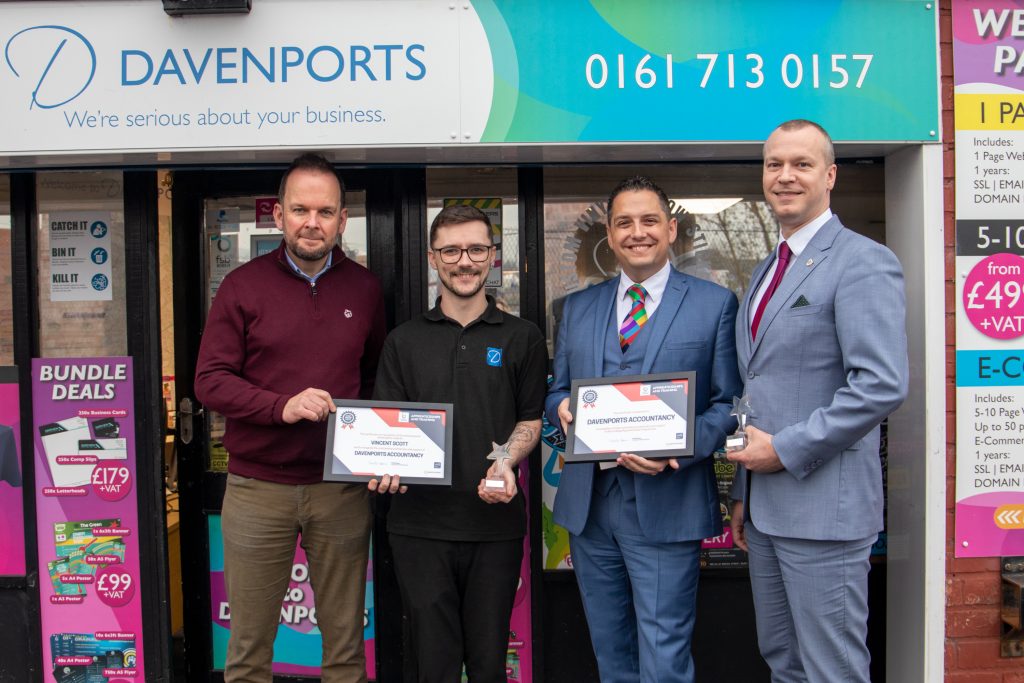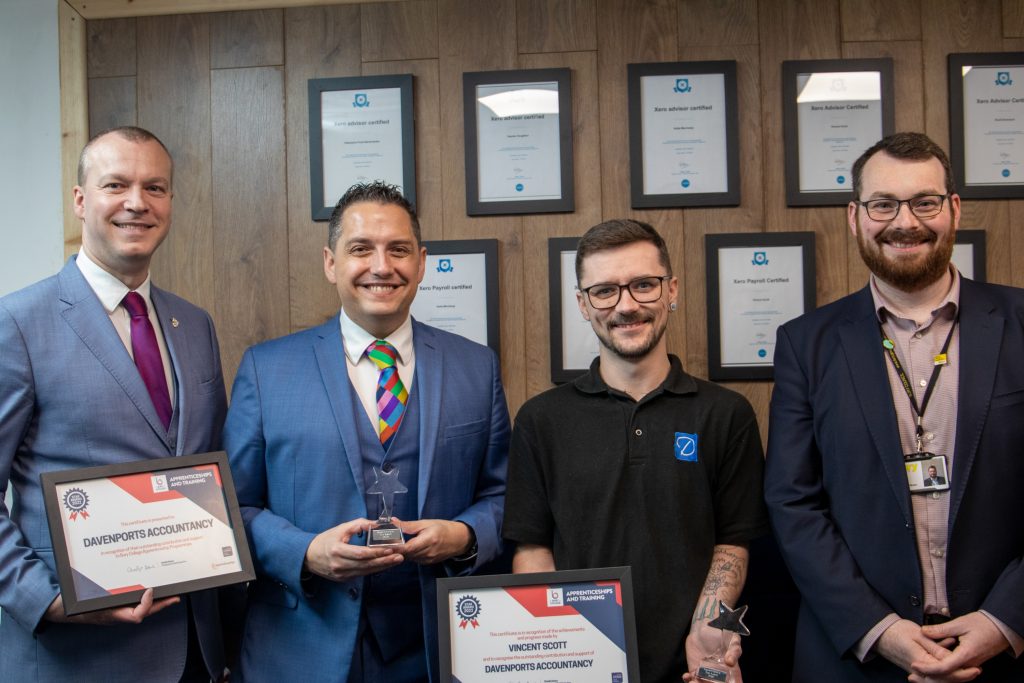 Throughout the week, awards were presented by Councillor Tamoor Tariq, Deputy Leader and Cabinet Member for Children, Young People and Skills, Eamonn O'Brien, Leader of Bury Council, and James Daly, MP for Bury North.
James Daly, MP for Bury North, said, "The skills that individuals develop as part of their apprenticeship are incredibly valuable for businesses in Bury, as well as the wider economy. Young people are able to gain practical experience and knowledge, going some way towards filling the skills gap. Congratulations to all the employers and apprentices who have been recognised in these awards."
To find out more about apprenticeships at Bury College, please click here: https://burycollege.ac.uk/employers/apprenticeships/