InspirED Associates join GMLPN
Established in 2001, the Greater Manchester Learning Provider Network (GMLPN) is a network of over 100 members including, Independent Training Providers, FE Colleges, Community Voluntary Organisations, Universities and key suppliers and other stakeholders. They work alongside key partners and local authorities to achieve an ever-closer alignment between the needs of employers, individuals, communities and the suppliers of skills.
Anne Gornall, Executive Director at GMLPN commented:
"We are excited to have InspirED Associates join the network. We have previously worked with them on the TRANSFORM Project, which successfully brought new staff into the FE sector. We are both aware of recruitment challenges in the sector, and look forward to working together to help support our members in recruiting new staff."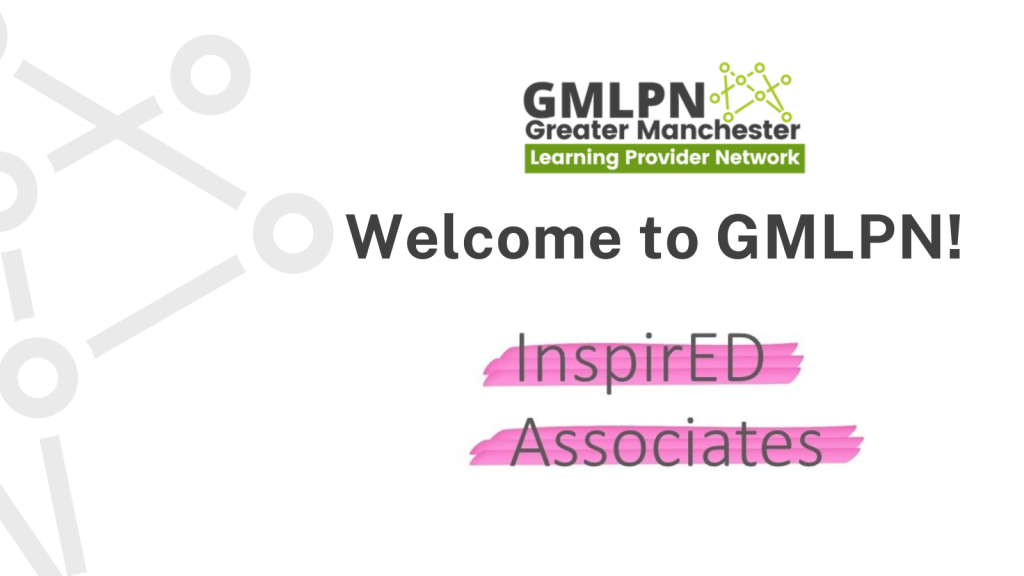 InspirED Associates provides a range of services to support organisations across the education and not-for-profit sectors, including Consultancy, Training & Professional Development and Project Management & Support.
InspirED Associates also facilitate Talent to Teach in FE, which is a unique project, funded by the Education and Training Foundation (ETF) that aims to promote teaching in Further Education (FE) as a career choice and encourage individuals to consider a future in the sector.
Julia Richards , Director at InspirED Associates said:
"InspirED Associates is delighted to become part of the GMLPN network. Our experience of working with the organisation over the last year has really highlighted the benefits that membership brings and we look forward to working collaboratively with the network and its members going forward."
TRANSFORM Programme
GMLPN supported InspirED Associates in their successful delivery of the TRANSFORM Programme, which sought to attract and recruit residents of Greater Manchester who had skills, experience and knowledge that would have value to the FE sector, but little or no knowledge of Further Education.
The TRANSFORM Programme:
Primarily focused on those who were unemployed, economically inactive or underemployed/at risk situations;
Provided support including employability, a short placement in FE and the L3 Award in Education and Training (L3AET);
For those who progressed through the programme, they were then supported to identify and apply for suitable roles in FE;
At a time when the FE sector is facing many recruitment challenges, the programme aimed to support the sector with workforce development, whilst dovetailing with and supporting existing FE initiatives
The Programme received 416 applications to secure 150 participants, of which 119 participants received some form of employment support and 92 participants completed Taster Experience (placement) Days.
22 participants of TRANSFORM have secured jobs, 19 of which are in education, 3 are outside of education. An additional 20+ participants were at various stages of FE job applications when the programme ended, including waiting for next steps.