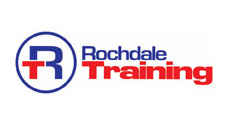 Tom Scott, Management Tutor, Rochdale Training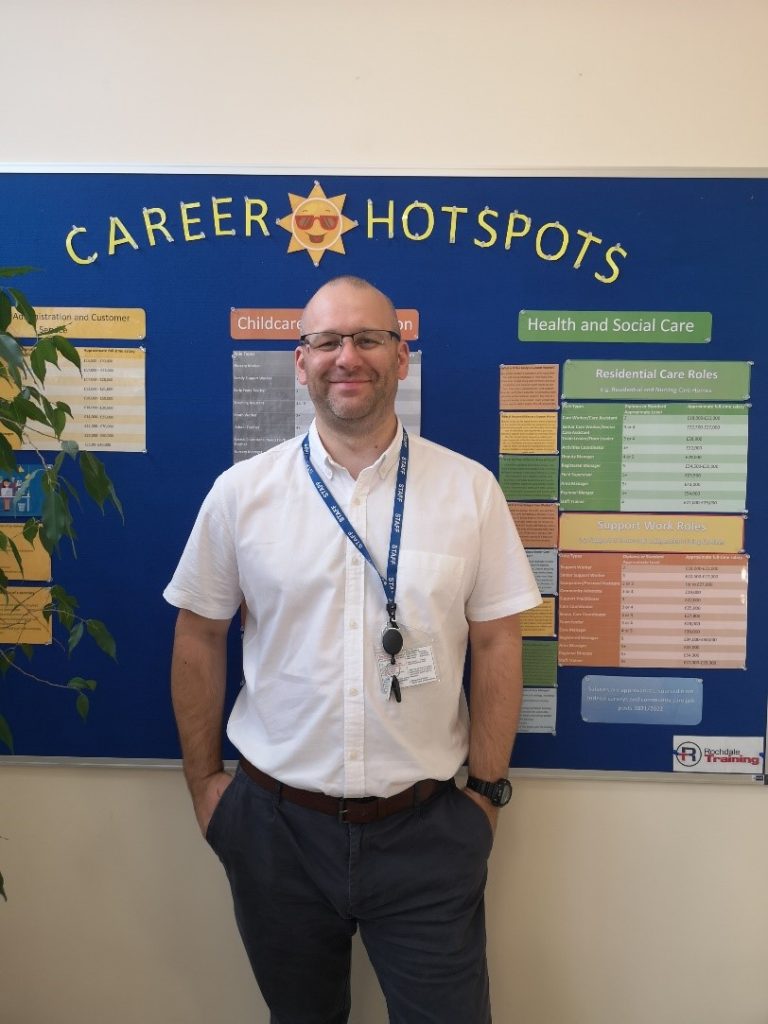 I left Sixth Form College with my A-levels and felt university wasn't the right path for me, instead, I went straight into a full-time retail job at Littlewoods.  During my time at Littlewoods, I worked my way up to floor supervisor and completed my level 2 customer service NVQ.
I then started a modern apprenticeship in management, and moved to The Holiday Inn, where I started to work in the conference and events side of the business. Over the following three years I completed my apprenticeship and gaining my management qualifications, alongside years of valuable hands on experience. I spent a further two years working across different departments and different hotels, working my way up to Conference and Events Manager.
After over five years in hotels, I moved across to Mecca Bingo as Food and Beverage manager working at various sites in the North West. After eighteen months I moved across to the bingo side of the operation working across a range of departments, I progressed to Operations Manager and spent two years in that role, some as acting General Manager.
Looking for the next step up the management ladder, I moved across to the leisure sector as General Manager of a local sports venue. I spent eight years developing and establishing the business as a market leader in the local area. This role offered a good variety of challenges, and no two days were ever the same.
After being furloughed during the pandemic I started to explore my next career move, looking for a fresh challenge and a move away from the demands of the hospitality and leisure sector.
I came across an advert for trainee tutors at Rochdale Training, they were looking for people with industry experience to deliver apprenticeships. The job role looked challenging and interesting, so I attended the recruitment event, and here I am seven months later.
What's the first 6 months involved at Rochdale Training (what training have you had, what are your learners like, what do you teach, do you have a mentor/support etc)?
The first six months have gone so fast, and I have learned so much in a short space of time. Along with formal training at college to gain a teaching qualification and assessors qualification, I have also been trained and supported in-house by experienced tutors and curriculum leads. I always have someone on hand for advice and support.
I currently teach 4 different apprenticeship standards, customer service level 2, team leader level 3, HR support level 3, and operations manager level 5. These are delivered one to one, in small classes, or online via teams.
The learners are great and engage well with the courses. I have a wide range of learners from school leavers starting their first job, to senior managers looking to gain a formal qualification and progress.
What are the best bits of teaching apprenticeships and what do you like the most?

Passing on my skills and knowledge to the learners is a great feeling, seeing them use that in their work to grow and progress is fantastic.
I enjoy visiting learners on-site, it's a great way to gain knowledge of other industries, see the learners in the workplace and build relationships with the employers.
What are some of the challenges within your role?
The biggest challenge for me has been managing my time and planning my week, to meet the needs of the learners. Planning sessions and assessing work form a large part of the role, alongside the learner visits and my own training, at first it feels like a juggling act, but you soon learn to plan and put a routine in place.
Another challenge for me has been changing my behaviour from a manager to a staff member. In my last role, I was responsible for over 30 staff and a large site, now I prioritise my learners, without thinking about payroll, shift cover, marketing, and invoices, it's a refreshing change.
Where do you get support?
I am supported by experienced tutors; curriculum leads and department heads. Nothing is too much trouble, and I can always find support, this can be in the office, over the phone, or in our office group chat. Somebody always knows the answer or can point you in the right direction.
Why did you decide to move into teaching?
I wanted to pass on the knowledge and experience I had gained working across the leisure and hospitality industry; I knew due to the varied areas I had worked across I would be able to give the learners real-life examples to help them learn and develop. Also after completing an apprenticeship myself, I felt I understood how they worked and how to best support the learners.
Would you recommend to others?
If you have good industry experience and you like being out meeting new people, I would definitely recommend the job. Don't be nervous about teaching others, you have all the subject knowledge, and you will soon grow in confidence in the classroom, if you had asked me 12 months ago if I would be comfortable teaching a class of learners, I would have probably laughed and ran a mile, now a teach several classes per week!