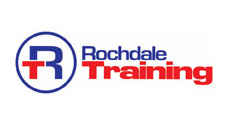 Roxanne Sharp, Health & Social Care Tutor, Rochdale Training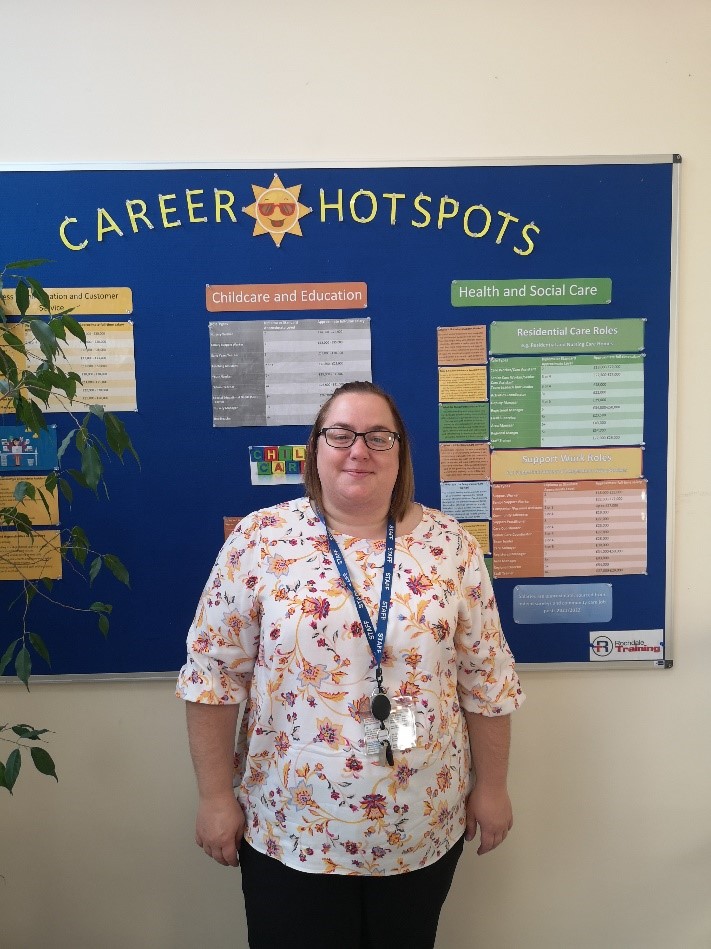 Can you tell us about your career so far?
I started in a customer service/admin role working for Phones4u. I then moved onto an admin role working for a commercial waste company and advanced into the payroll department. I then took some time out to raise my family. Once the children were at school, I took on a part-time role cleaning a local nursing home. This quickly moved on to helping with the activities and taking on more shifts. I then started to work as a carer and completed the level 2 health and social care diploma with Rochdale training. As I built my knowledge and skills, I moved into the senior carer role and completed the Lead Adult Care Worker Apprenticeship with Rochdale Training. I worked well with the support of my tutor and managed to qualify with distinction. As part of the senior carer role, I mentored some students from the local college who were completing level 3 and needed work experience. I found this a challenge but enjoyed the experience.
I was then given an opportunity by Rochdale Training to become a trainee tutor and start teaching apprentices in Level 2 and 3 Health and Social Care. I was initially a trainee tutor whilst I completed my qualifications. I have now completed my training and have been given Tutor status.
What's the first 6 months involved at Rochdale Training (what training have you had, what are your learners like, what do you teach, do you have a mentor/support etc)?
The first 6 months involved training and shadowing to enable me to learn and develop skills in the industry. I took part in numerous training days, enrolled in an assessor's course, and completed level 3 in education and training.
I was allocated a small number of learners after being here for 8 weeks and was eased into the teaching process.
What are the best bits of teaching apprenticeships and what do you like the most?
I am very passionate and enthusiastic about teaching as it has a positive impact on learners on their journey, it's very rewarding as it enables me to help shape their future. Teaching has allowed me to develop myself further as well as supporting my learners. It inspires and motivates me to meet the learner's needs and raises my aspirations to develop myself in my subject areas.
What are some of the challenges within your role?
One of the challenges I face in my teaching role is to develop learners' confidence to take responsibility for their off-the-job learning. This is mainly due to the sector subject as the pandemic has had a massive impact on staffing levels in health care settings. This influences the time allocated to the learners.

Where do you get support? 
I have an allocated mentor who is the curriculum lead for my subject. The deputy manager for the business department is always on hand to support with any queries. The business department has always supported me and helped me along my journey.
Why did you decide to move into teaching?
I felt I was ready for a new challenge and mentoring the apprentices sent by the local college and them achieving good grades gave me the confidence to move forward with it as a career choice. I also wanted to contribute to ensuring the quality of care within local care settings. There is a clear gap in the industry, and it is very rewarding knowing you are part of improving care services.
Would you recommend to others?
Yes, I would recommend teaching to others as it has had a positive impact on my life.