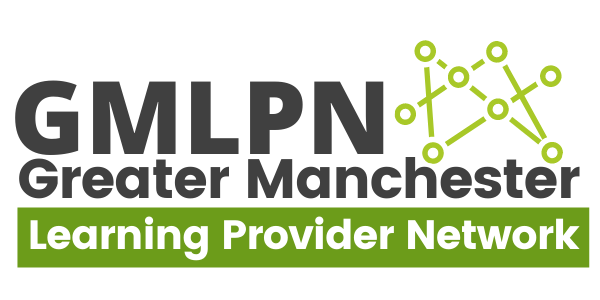 The Greater Manchester Learning Provider Network (GMLPN) have appointed two new Board Members and two new Advisory Board Members. The GMLPN Board and Advisory Board represent the views and interests of the GMLPN Membership of over 100 Independent Training Providers, Colleges, Universities and Careers Organisations. The new additions will bring a range of expertise including insight to different sectors and an enhanced employer perspective.
The two individuals joining the GMLPN Board are:
Daniel Wells, Operations Director at NowSkills – an Independent Training Provider, specialising in Digital and IT apprenticeships.
Daniel said:
"I thrilled to be invited to join the GMLPN Board. I'm particularly looking forward to engaging more with GMLPN & wider colleagues. GMLPN has always shown a demonstrable impact in the work it carries out, and I'm eager to be part of supporting the Board deliver on its vision across Greater Manchester. I'm a proponent of the benefits a good education (and continued learning & development) can bring, so I'm keen to promote the value this can play in changing the lives of individuals and delivering economic prosperity for business in the region, in which I live & work"
Subrahmaniam Krishnan-Harihara, Head of Research at the Greater Manchester Chamber of Commerce – the largest Chamber in the UK with over 5000 members.
Subrahmaniam said:
"I feel privileged to take on this role at a time when many businesses in our city region are facing numerous challenges including critical labour shortages. The impact of Covid-19, Brexit and other long term skills issues have caused recruitment difficulties and wage inflation. I hope to bring the views of Chamber members and the wider business community to the discussions with learning providers and am confident that together we can identify innovative training solutions that best meet business needs."
The two new Advisory Board members introduced are:
Allan Milne, Director of Business Development and Apprenticeships at Salford City College Group –a collective group of colleges across Salford. Each college prides itself on delivering the best teaching and learning possible.
Allan said:
"I am delighted to be joining the GMLPN Advisory Board and look forward to supporting the organisation. Mark, Anne and all at GMLPN team carry out a vital service, helping providers across the region to be as strong as they possible can be for the benefit and local people and business. I am looking forward to supporting this."
Tracey Wood, Assistant Principal Adult Skills and Employer Engagement at The Trafford College Group – a further education college in Trafford that aims to provide an inclusive educational offer that serves the needs of their local community for young people and adult learners; and to provide a careers focused curriculum that meets the needs of local businesses, and enables students to further their employment prospects.
Tracey said:
"I'm delighted and excited to be joining GMLPN as an advisory board member, championing our skills sector and the network. GMLPN recognise our responsibilities as a sector to lead and proactively collaborate to champion and support our employers Covid recovery and growth. Through provider collaboration, together, we have the infrastructure and resources to positively and influentially contribute to GM recovery and support our communities.
I look forward to working with the team and supporting our network."
Mark Currie, GMLPN Chair commented:
"We are delighted to add Daniel Wells and Subrahmaniam Krishnan-Harihara to our Board and Allan Milne and Tracey Wood to our Advisory Board. All these individuals have great knowledge, expertise and insight that will add a lot to GMLPN's direction in the future. We are excited to work alongside them in advancing our priorities.'