Established in 2001, the Greater Manchester Learning Provider Network (GMLPN) is a network of over 110 members including, Independent Training Providers, FE Colleges, Community Voluntary Organisations, Universities and key suppliers and other stakeholders. They work alongside key partners and local authorities to achieve an ever-closer alignment between the needs of employers, individuals, communities and the suppliers of skills.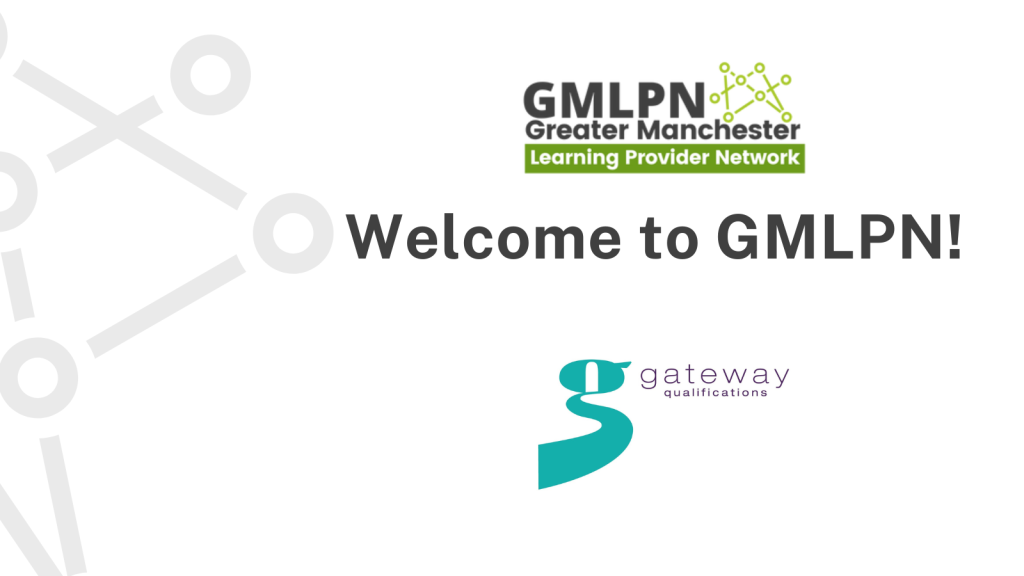 Anne Gornall MBE, Executive Director at GMLPN commented:
"We are very pleased to welcome Gateway Qualifications to the network and we look forward to working alongside them to support the work they do across a range of vital qualifications."
Gateway Qualifications are a not-for-profit Awarding Organisation offering qualifications, Access to HE Diplomas, ESOL and Essential Digital Skills Qualifications. They work in partnership with organisations such as colleges, training providers and employers to develop relevant and accessible qualifications for learners of all ages and abilities.
John Hamilton, Head of Business Development at Gateway Qualifications said:
"We are delighted to be welcomed as a member of GMLPN and look forward to working together to help residents and employers within the Greater Manchester area.
GMLPN continues to positively impact Greater Manchester and beyond, working with the wider Northern Skills Network to help learners across northern England achieve their full potential.
With the ever-changing skills, qualifications and public funding environment, collaboration between awarding organisations, learning providers and employers is vital and we are excited to play our part in helping the network and the communities the members serve.
We would also like to congratulate Anne Gornall MBE for being rightly recognised in the New Years Honours List – a fantastic achievement!"