A Business Administration apprentice has recently enjoyed a promotion into a management role, in part due to the skills she has gained while on her apprenticeship. Hayley Boyle, 27, recently completed her Level 2 and Level 3 Business Administration apprenticeships with Bury College. She was then offered a promotion to Trainee Assistant Manager, and is currently completing an ILM Team Leading/Supervisor Level 3 qualification to support her in the role.
Hayley works at Townside Surgery in Bury, managing a small team of administrative staff, dealing with patient complaints, organising rotas, hiring, and training new apprentices. Hayley's apprenticeship has given her knowledge of health and safety requirements, budgeting, and new managerial theories, as well as skills in communicating, having difficult conversations, and customer service, all of which has been helping her in her new role.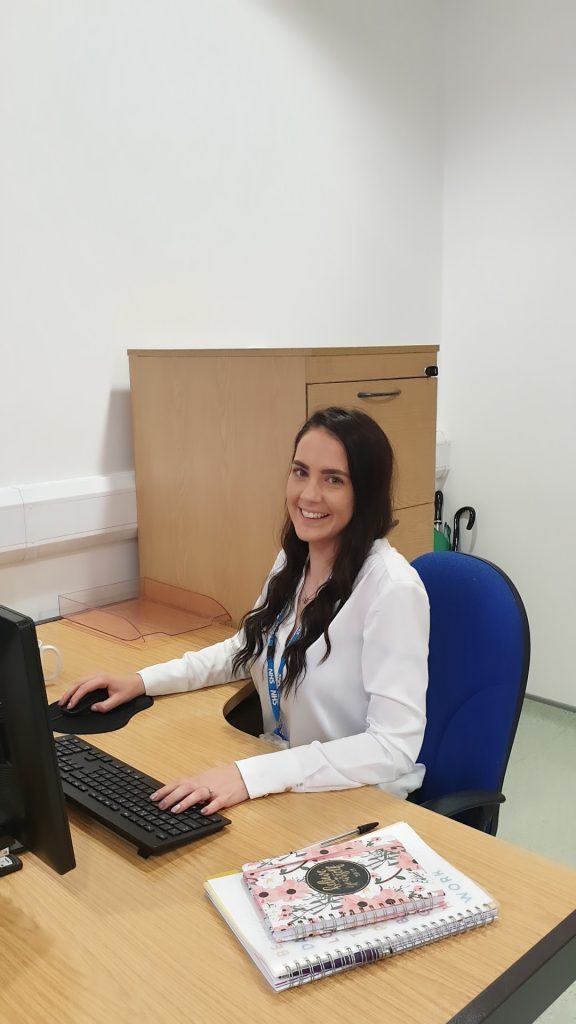 Hayley said, "I'm really proud of myself to have completed my apprenticeship and been promoted. The apprenticeships have given me a journey to follow and a sense of progression. I can take the skills I have gained with me anywhere. I wish I had known about apprenticeships sooner! I struggle with exams, but I passed my apprenticeship with high scores, and my tutors were so supportive."
Hayley hopes to gain some more experience in her role as Trainee Assistant Manager, and to move up into an Assistant Manager role once she has completed her Team Leading apprenticeship. After that, Hayley is aiming even higher, hoping to eventually become a Practice Manager.
Vanessa Jordan, Practice Manager at Townside Surgery, said, "Hayley joined our team as an Administrator/Receptionist after completing her NVQ Level 2. She displayed an enthusiasm for continuous learning and development, which is key to success in the NHS. The apprenticeship scheme provides the ideal opportunity for staff like Hayley who wish to pursue further education in a workplace environment. Hayley has grown in confidence and improved her capabilities and skills which she can use not only in the workplace but throughout her day-to-day life and career."
To find out more about apprenticeships at Bury College, please click here: https://burycollege.ac.uk/courses/apprenticeships/#