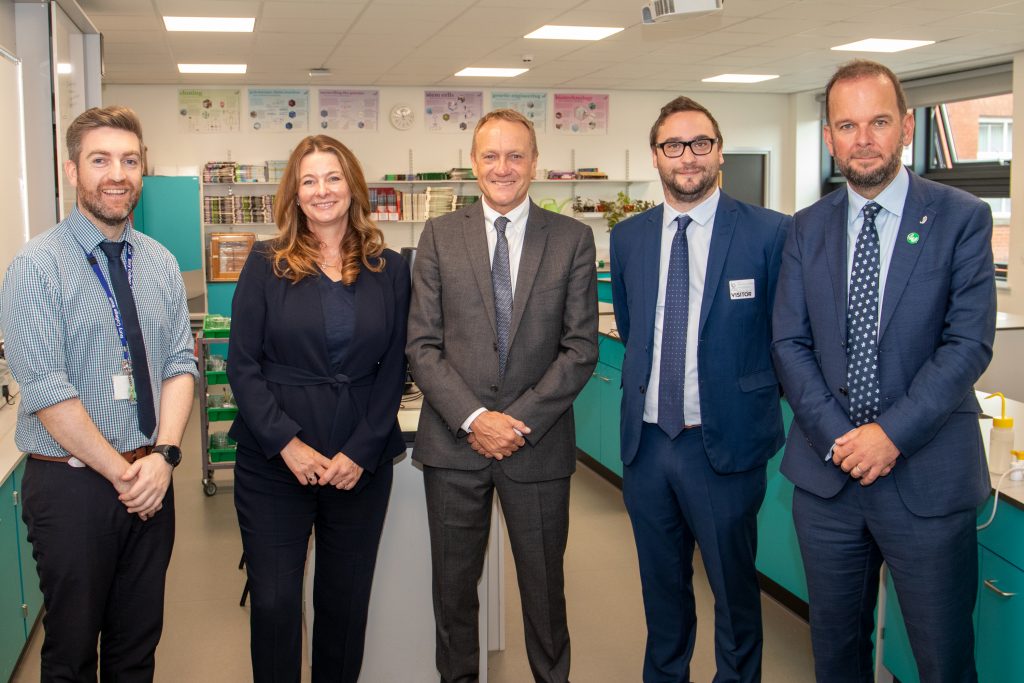 Bury College students were delighted to welcome the Minister for Apprenticeships and Skills, Gillian Keegan MP into their lessons this week. The Member of Parliament for Chichester spoke to learners about their transition back into full-time face-to-face learning, and discovered how students on the College's brand-new T Level courses would be benefiting from these innovative technical qualifications.
Students from the Health and Digital Support Services T Levels, which started this September, were able to speak to the Minister and share their experiences and future aspirations. The Minister also met with Apprentices just starting their apprenticeship journey, as well as students on Nursing and vocational Science courses.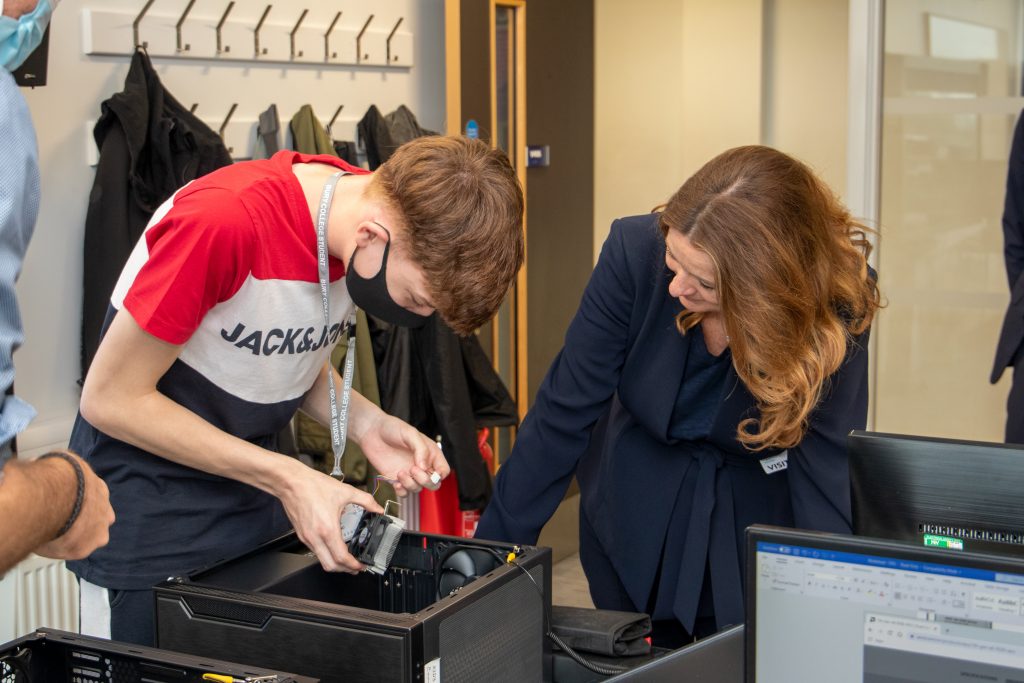 The Minister, who started her own remarkable career as an apprentice, said "It was fantastic to visit Bury College with my colleagues James Daly MP and Christian Wakeford MP to meet some of the college's brilliant students and hear their excitement about where their qualifications will take them. After just a few days on their new T Level courses, it was wonderful to see how the T Level students were getting on and the huge amount of skills they had learnt so far – setting them up for success.
"T Levels have been designed with 250 leading businesses to ensure that young people get the skills they need to get ahead in the workplace, and that employers get the future talent pipeline they need to thrive. There are now 10 T Levels to choose from including digital, construction, health and science, opening up even more opportunities for students to reach their career goals.
"It was also great to meet a group of apprentices and hear how excited they were to start their apprenticeship journeys across a range of levels and industries from dentistry to customer service and business admin."
The students at Bury College benefited greatly from the visit. Jessica Freeman, a Level 3 nursing student, was happy to share how she had been finding her course: "So far, the course has been great and I have enjoyed every minute of it, and I'm so grateful for the opportunity. I have learnt so much and the experience I have gained will be so important."
The Minister was also able to view plans for the new Health, Innovation and STEM Centre, due to open in autumn 2022, and the facilities that future T Level students would have access to, including a simulated hospital ward, a mock domestic home, and an immersive digital environment.
Charlie Deane, Bury College Principal and Chief Executive, said: "Bury College offers a rich, diverse, career-focussed curriculum that develops learners with skills and behaviours needed for life and work. We are delighted the Minister was able to meet our students and discover first-hand how their courses are preparing them for roles in industries vital for Bury and the surrounding areas".