Established in 2001, the Greater Manchester Learning Provider Network (GMLPN) is a network of over 100 members including, Independent Training Providers, FE Colleges, Community Voluntary Organisations, Universities and key suppliers and other stakeholders. They work alongside key partners and local authorities to achieve an ever-closer alignment between the needs of employers, individuals, communities and the suppliers of skills.
Anne Gornall, Executive Director at GMLPN commented:
 "We are very pleased to welcome RESOLVE UK to the network and we look forward to working alongside them to support the work they do on community safety."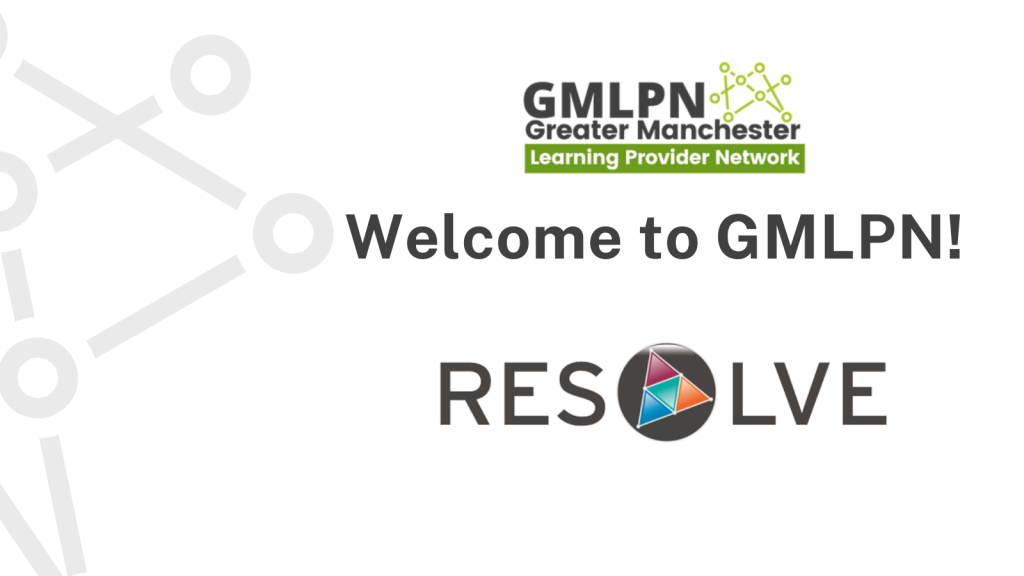 RESOLVE is a Centre of Excellence solely focused upon community safety and antisocial behaviour (ASB) who strongly advocate that community safety issues and ASB can be tackled effectively and everyone has a right to feel safe. RESOLVE believe that ASB should be treated as a priority, it is not low level and is a precursor to serious crime.
RESOLVE's membership provides individuals with exclusive networking opportunities with access to over a 1000 strong practitioner networks through their member's forum, regional seminars and annual conferences. Their awards ceremony also recognises and rewards the best practice within the sector.