Established in 2001, the Greater Manchester Learning Provider Network (GMLPN) is a network of over 100 members including, Independent Training Providers, FE Colleges, Community Voluntary Organisations, Universities and key suppliers and other stakeholders. They work alongside key partners and local authorities to achieve an ever-closer alignment between the needs of employers, individuals, communities and the suppliers of skills.
Anne Gornall, Executive Director commented:
"We are very pleased to welcome Nacro to the GMLPN network and we look forward to working alongside Nacro to support their social justice work."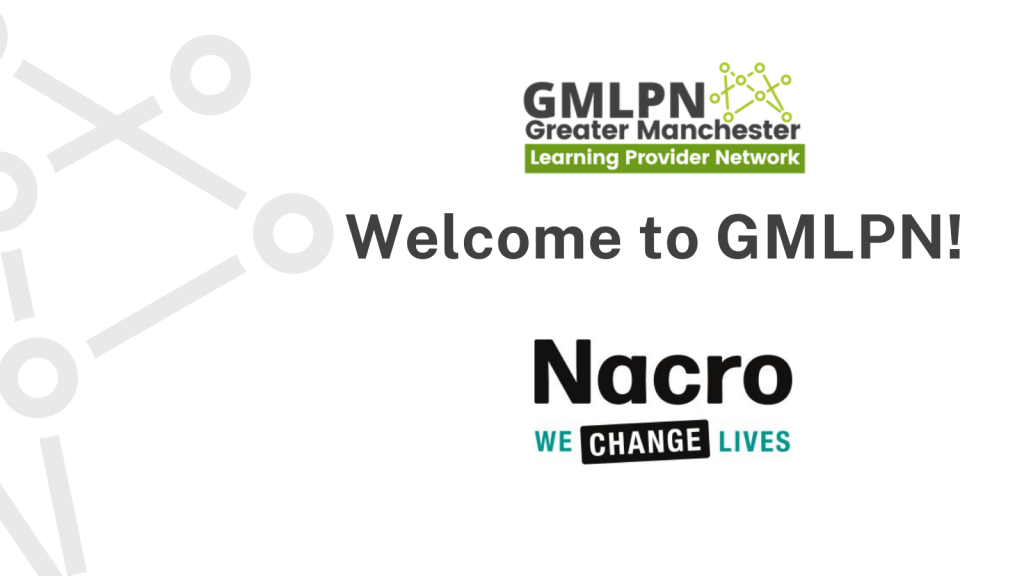 Nacro are national charity helping thousands of people every day through their housing, justice and education services. Nacro house, educate, support, advise, and speak out for and with disadvantaged young people and adults. They are passionate about changing lives. Nacro delivers a wide range of programmes across its education portfolio. This includes 14 Education and Skills Centres, one of which is based in Greater Manchester.
Simon Ashton, Assistant Principal said:
"Despite being a large provider that operates nationally, we are always keen to expand our local partnerships and networks, so we are delighted to be joining GMLPN. We look forward to working and collaborating with other providers within the network on our skills sector."