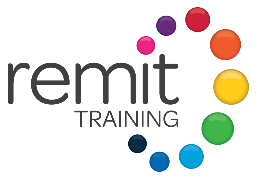 Remit Training have recently joined the Greater Manchester Learning Provider Network, underlining their commitment to collaborating and sharing best practice with other Network Members.
Remit Training is an Ofsted Grade 2 provider and recognised as Outstanding for Leadership and Management. They are one of the UK's leading apprenticeship and training providers and operate nationally. Remit supports employers and apprenticeships in automotive, IT, marketing, business, retail, food manufacturing, hospitality, care, and leadership and management and offers training courses for businesses and adult employability programmes. The team is passionate about supporting learners to achieve their ambitions, and developing strong partnerships with employers, schools, colleges and community organisations to deliver effective and innovative apprenticeship and training programmes.
Mark Compton, Head of Partnerships at Remit Group said:
"As a proud Mancunian, I am delighted that Remit have been welcomed into the Greater Manchester Learning Provider Network. We have fantastic relationships with national employers, providing a broad range of apprenticeship and training opportunities in the region. We are looking forward to working with partners in the months and years ahead, to benefit people across Greater Manchester."

Established in 2001, GMLPN is a network of over 100 members including, Independent Training Providers, FE Colleges, Community Voluntary Organisations, Universities and key suppliers and other stakeholders. They work alongside key partners and local authorities to achieve an ever-closer alignment between the needs of employers, individuals, communities and the suppliers of skills.
Andy Fawcett, Executive Director commented:
"We are delighted to welcome Remit Training into the Network. We're looking forward to working closely with them to support their delivery in Greater Manchester in the coming years."