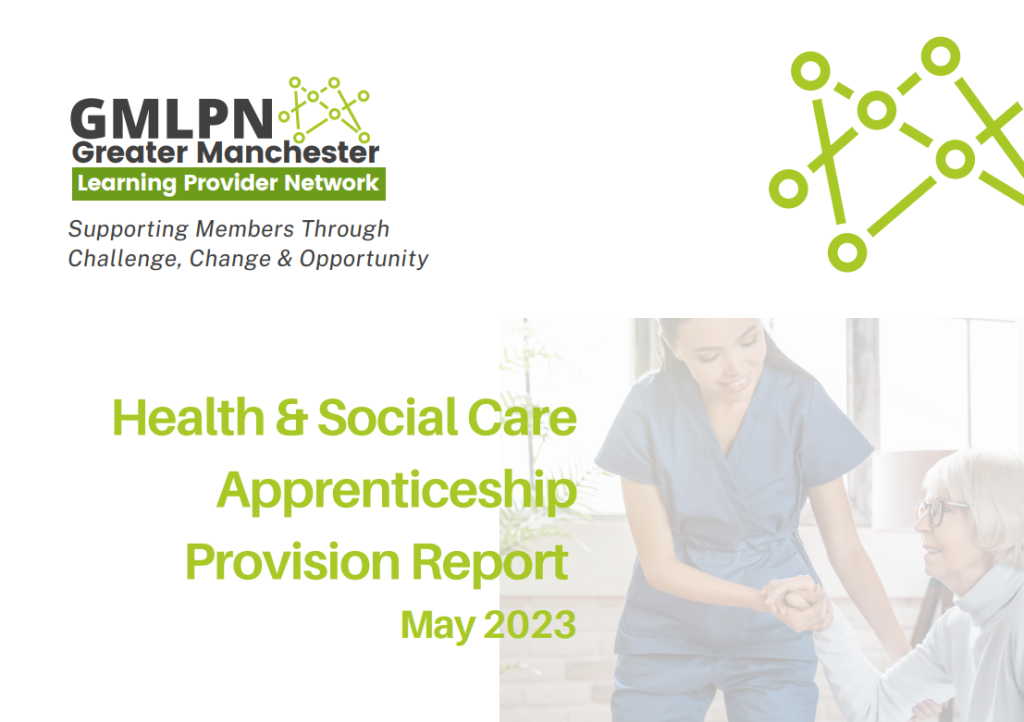 The Greater Manchester Learning Provider Network (GMLPN) is a network of over 115 members including, Independent Training Providers, FE Colleges, Community Voluntary Organisations, Universities and key suppliers and other stakeholders. GMLPN members deliver over 70% of the apprenticeships in Greater Manchester.
Several providers across the network have been reporting ongoing challenges within the Health & Social Care sector, including issues with staffing, funding rates and delivery; the impacts of these challenges are acknowledged to be reaching apprentices and employers in the sector and across Greater Manchester by our membership.
Anne Gornall MBE, Executive Director at GMLPN said:
"We recognise that Health & Social Care providers are facing numerous challenges with their delivery, learners, and the sector more widely. We hope that this report and the recommendations made will help to prevent these issues from deepening within the sector."
Survey
To scope and detail these challenges, we have worked closely with our Advisory Board to develop a survey to explore the challenges members delivering Health & Social Care apprenticeships and the employers they work with are currently facing.
The respondents of the survey are currently training over 1,700 Health & Social Care apprentices across Level 2, 3, 4 and 5 across Greater Manchester and beyond.
Recommendations
In order to avoid further and deeper challenges for providers, apprentices and the sector the feedback from the survey indicates the following recommendations:
More funded support for Mental Health and Wellbeing resources for apprentices.
Consideration of funding skills requirements of Functional Skills Requirements for apprentices.
A full and fair review of the funding allowances for health and social care apprentices in particular at access Levels 1 and 2.
Any additional funding that can be used to support apprentices within the sector e.g. Multiply to support Maths achievement would be valuable.
Potential to explore a Skills Bootcamp / pre-apprenticeship programme – including English and Maths – to help apprentices achieve and improve apprenticeship retention and success rates.