Anne Gornall, Executive Director at Greater Manchester Learning Provider Network (GMLPN), has received an MBE in the New Year's Honours list for services to Further Education and Skills.
Anne joined GMLPN in 2014 after twelve years working with the Skills Funding Agency, with a long and rewarding career in the education and skills sector spanning over thirty years. Throughout her career, Anne has managed teams, supported providers through economic and policy change and helped those disadvantaged in education.
Anne is also vice chair of Oldham College and co-chair of the Northern Skills Network.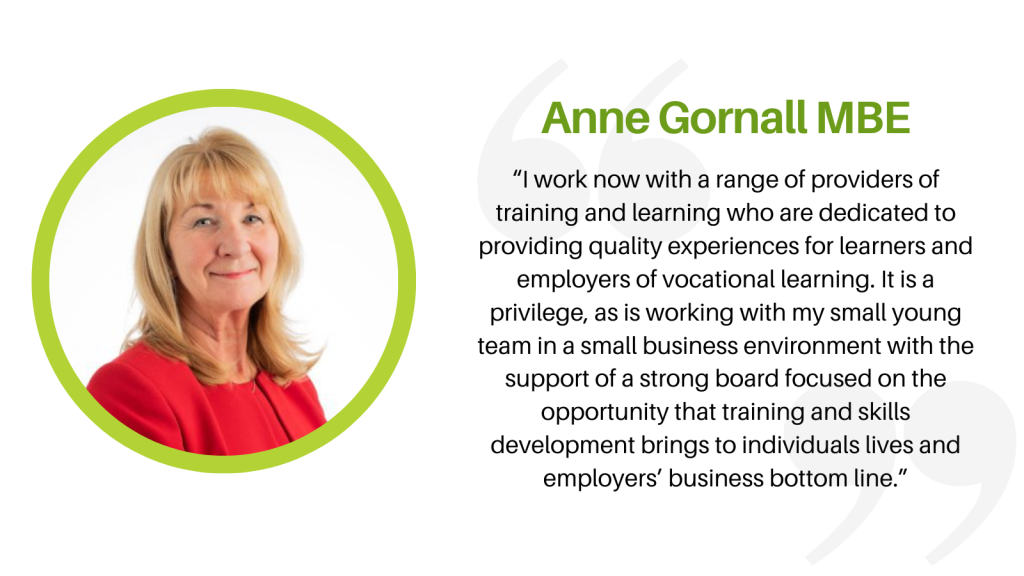 Established in 2001, GMLPN is a network of over 100 members including, Independent Training Providers, FE Colleges, Community Voluntary Organisations, Universities and key suppliers and other stakeholders. They work alongside key partners and local authorities to achieve an ever-closer alignment between the needs of employers, individuals, communities and the suppliers of skills.