"You really do feel part of that Skills for Growth family"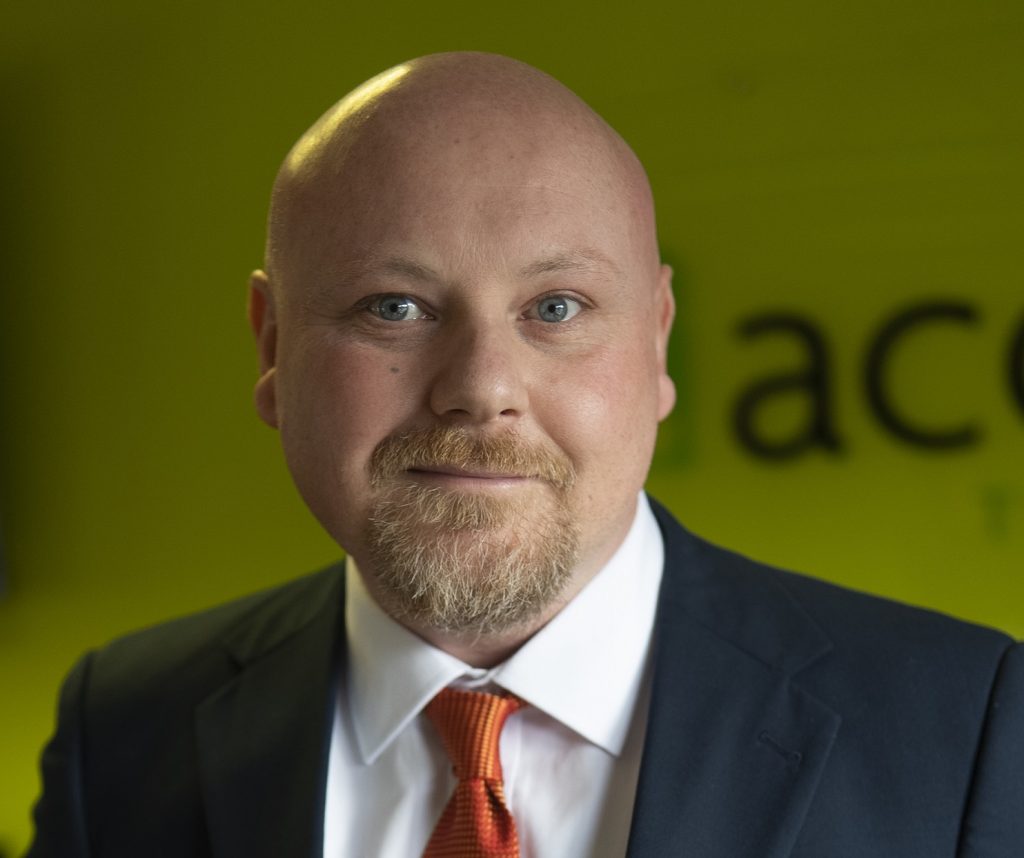 Earlier this year, Acorn Training was awarded £3m by Greater Manchester Combined Authority to deliver bespoke, vital training across the city-region.
The partnership stems from GMCA's three-year Skills for Growth programme, which is funded through the European Social Fund and is designed to plug skills gaps and combat challenges identified by employers in priority industries.
With more opportunities live across a variety of sectors in Greater Manchester, Gareth Saldanha-Fallows, Managing Director of Acorn Training, reflects on his experience with GMCA and explains how being involved with the Skills for Growth programme has benefitted his business.
"Acorn Training has been established for the last 15 years, providing vital training and building up substantial experience responding to the needs of the health and social care sector.
"Never has this experience been more paramount following the lasting effects of Covid-19. The pandemic has changed the way the industry needs to learn.
"A combination of staff shortages, recruitment challenges and unprecedented workload has led to capacity issues meaning that the little time the workforce does have needs to be prioritised.
"The Skills for Growth programme recognises these barriers and offers an alternative, flexible opportunity for providers to respond to these needs.
"GMCA's robust engagement with employers in the industry helped to inform the courses we designed.
"Skills for Growth has enabled us to offer us to offer short, sharp and intensive opportunities that add to (rather than disrupt) employees' and organisations' already busy environments.
"This approach to continuous professional development means that staff can hit the ground running and meet the very specific care and support needs that some Greater Manchester residents have at this time.
"There are a number of reasons as to why we were attracted to GMCA's Skills for Growth programme. Firstly, expanding our offer to a devolved footprint was a strategic fit for us.
"Equally, it's an inclusive programme. Though we're based in Stoke-on-Trent, we have offices across the country and know our expertise can benefit Greater Manchester residents. The large geographical footprint also means that we have assessors that are able to travel to organisations in as little as 30 minutes.
"Where you're based isn't necessarily a barrier to this programme and neither is the size of your business. GMCA actively promotes collaborative working. Usually, their commissions look for a lead provider that will then work with a reliable chain of sub-providers, so you don't need to be on their procurement system to get involved.
"But organisations need to make sure they don't give up. If you want to bid as a lead, you need to push through that initial stage and continue to update your profile so you aren't missed out.
"It's also important to get advice and support in terms of tendering. If you don't have expertise in the business for bids, you need to look outside for it to ensure you're kept abreast of these opportunities. GMCA certainly gave us and other providers some great tender advice.
"Once we were awarded our contract, the Skills for Growth team proved invaluable to support and develop our relationships whilst we continued building our supply chains.
"GMCA hosted events for providers to network, share best practice and build relationships, which were really helpful. We weren't isolated, in fact we were encouraged and supported to engage with stakeholders.
"One of our core values is having a family feel to our organisation and what we like about working with GMCA is that you really do feel part of that Skills for Growth 'family'.
"There's a central brand pulling everyone together, everyone uses the same systems and processes and we're able to build relationships with the contract managers on a daily basis.
"You can see that the team trust us – they believe in us and they motivate us to want to achieve.
"I feel that it is a very supportive process and they understand the challenges the sector is experiencing, meaning they're flexible and realistic in their approach in supporting us to do the best that we can.
"CPD and workplace learning is the key to opportunity and raising aspirations. It's about having the ability to be flexible and having transferable skills that are so important in times of change.
"Our experience of the Skills for Growth programme to date has been really positive and we're seeing some fantastic impacts already. We're looking forward to delivering this training for the remainder of the year and would encourage others to look at the variety of ways they too can get involved."

If you're interested in bidding for new commissions as a lead provider, visit GMCA's Flexible Procurement System page to find out more about being approved on the system. Or, email skillsforgrowth@greatermanchester-ca.gov.uk to find out more about how to support the Skills for Growth Programme as a supply chain partner.
For more information about the Skills for Growth programme, click here.