National Apprenticeship Week (NAW) 2022 celebrated the positive impact apprenticeships bring to employers, individuals, and the economy.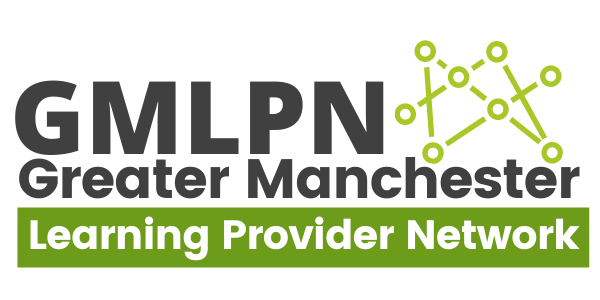 The Greater Manchester Learning Provider Network (GMLPN) supported NAW 2022 through our partnerships with the Greater Manchester Combined Authority, local authorities and other key stakeholders in Greater Manchester. GMLPN members delivered a range of events and sessions to raise awareness of the value of apprenticeships.
As part of GMLPN's continued delivery of the Apprenticeship Support and Knowledge (ASK) Programme GMLPN have supported 17 schools during the week by delivering:
Six face to face or live virtual assemblies;
Six bespoke pre-recorded assembles
Seven face to face workshops
3 live virtual parents events
So far this academic year, the ASK Programme has engaged with 80 schools, colleges and careers organisations, delivered 314 sessions to over 20,000 young people, over 3,000 parents and 150 staff.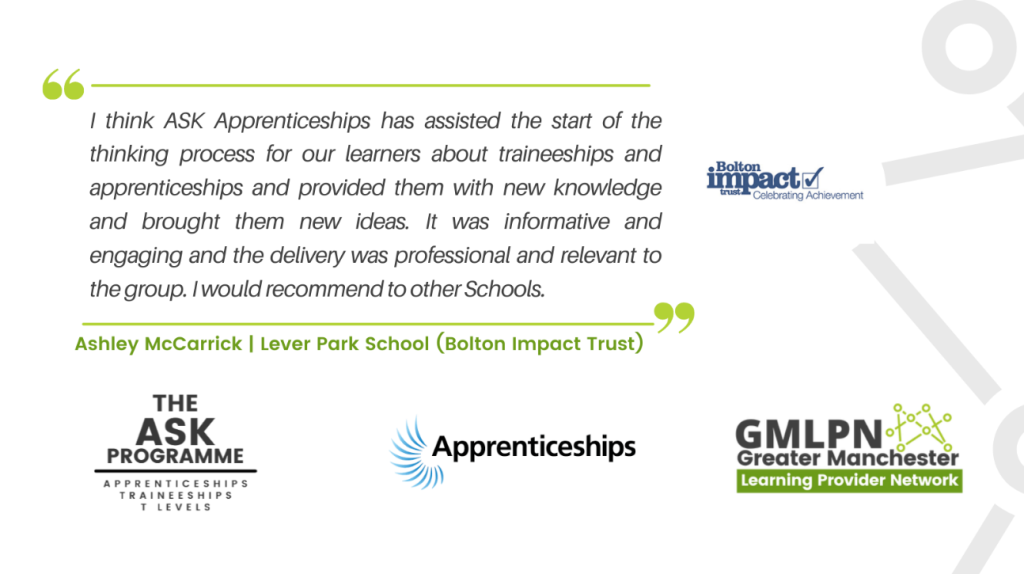 The ASK Programme is available to all schools and colleges in Greater Manchester. If you would like to find our more a book a session please contact Matt Leigh on 07530 075650 or matthew.l@gmlpn.co.uk