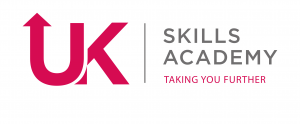 A Lancashire man who was named the 2018 North West's Young Entrepreneur of the Year has secured a £1million investment to fund digital upskilling in the north.
Samuel Riley, 32, acquired London-based London Centre College in 2019 and relocated the training provision to Salford under a new name, UK Skills Academy (UKSA).
Now he has secured the £1million investment from a private investment company to help fund his growth plan and respond to the growing skills gap faced by the region.
The plans will create 70 new jobs for local people, including MIS/Data Manager, Apprenticeship Managers, Apprenticeship Sales Director, Skills Coach's, Administrators and more.
UKSA will create a market-leading apprenticeship programme in Cyber Security, and aims to upskill 1,000 apprentices by 2022.
Government-commissioned research in 2019 showed that more than half of all businesses and charities (54 per cent) have a basic technical cyber security skills gap, and additional findings say 65 per cent of SMEs are losing time and money due to the UK's skills deficit.
Samuel Riley, Director at UKSA, said: "This is a very rare and exciting opportunity to build a market-leading offer without the pressure of financial targets that a typical training provider experiences. Our investors understand that the main key performance indicator in apprenticeships is quality. With our team's knowledge and experience, passion for quality and a backing of £1 million, we have the recipe to create one of the UK's best apprenticeship providers.