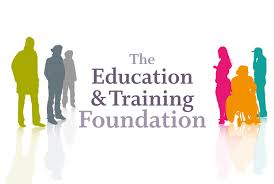 www.et-foundation.co.uk/research/practitioner-research-support
Teachers, trainers and education leaders working in the Further Education (FE) and Training sector are being encouraged to sign up to an innovative practitioner-research support programme, which provides a valuable opportunity to improve practice in the sector and gain a Masters qualification at the same time.
These programmes are free of charge and come with a small bursary fund for employers to support remission time for research.
The Education and Training Foundation (ETF), have been running the programme since 2009. They recently congratulated 36 practitioners on completing the programme, and showcased their research abstracts at the annual ETF Practitioner Research Conference.
Research topics included:
– Evaluating project-based learning to identify factors that improve outcomes for learning
– Putting the fun back into Functional Skills Maths
– Employer involvement in GCSE English
The ETF is working closely with the University of Sunderland's Centre for Excellence in Teacher Training (SUNCETT – http://www.suncett.com/) to support practitioners across England, with research projects covering a wide range of topics, enhancing their professional development and benefitting their learners and institutions.
The professional team of teacher-educators and active researchers at SUNCETT are committed to progressing educational ideas and findings from sector research through to possible publication – and have a proven track record in building research capacity across the sector.
Helen Pettifor, Director of Professional Standards and Workforce Development at the ETF, said:
"Teachers and trainers should be driving the research agenda in the sector – and this unique programme for practitioners is an exciting journey to help make that happen."
There are currently two qualification routes available:
A one-year MA Module in Educational Research (30 credit), targeted at teachers starting out in research and interested in engaging in small-scale, evidence-based and practice-focused research.
A two-year Masters of Philosophy (MPhil) programme in Educational Research aimed at those seeking to take their research to the next level, specifically designed for practitioners with some experience in research.
In summary, successful applicants will:
-attend three residential research development events
– be allocated a research mentor to support them
– receive a bursary (payable to their employer) of £1,500 (MPhil) or £1,000 (MA) to support with study time, and all costs of the residential and course fees are covered
– work towards an MA or MPhil qualification
 present their work at the Practitioner Research Conference in London on 3 July 2018
The 2017/18 programmes are now open. Applications close on Monday 25 September 2017 and more information can be found on the ETF's website.
1. The ETF is supporting all costs on the programme as in previous years including bursary support, with the exception of expecting a contribution to enrolment and graduation fees for the second year of the MPhil, currently charged at the subsidised rate of £400 in total.
2. About the Education and Training Foundation:
The Education and Training Foundation (ETF) was established in October 2013 and is the Government-backed, sector-owned national support body for the Further Education and Training sector. The charity works with teachers, trainers, leaders and employers to help them deliver excellent further and vocational education and training. This includes through setting professional standards, workforce development, supporting sector change and providing data and research. The ETF's membership body is the Society for Education and Training.
3. Participants who are members of the Society for Education and Training (SET) will be eligible for an additional £500 bursary.