170 apprentices travelled to the House of Commons today in an 'Apprentices take over the Commons' event. Minister Robert Halfon, Nus Ghani MP and Joe Billington, National Apprenticeship Service, all addressed the apprentices and employers who attended.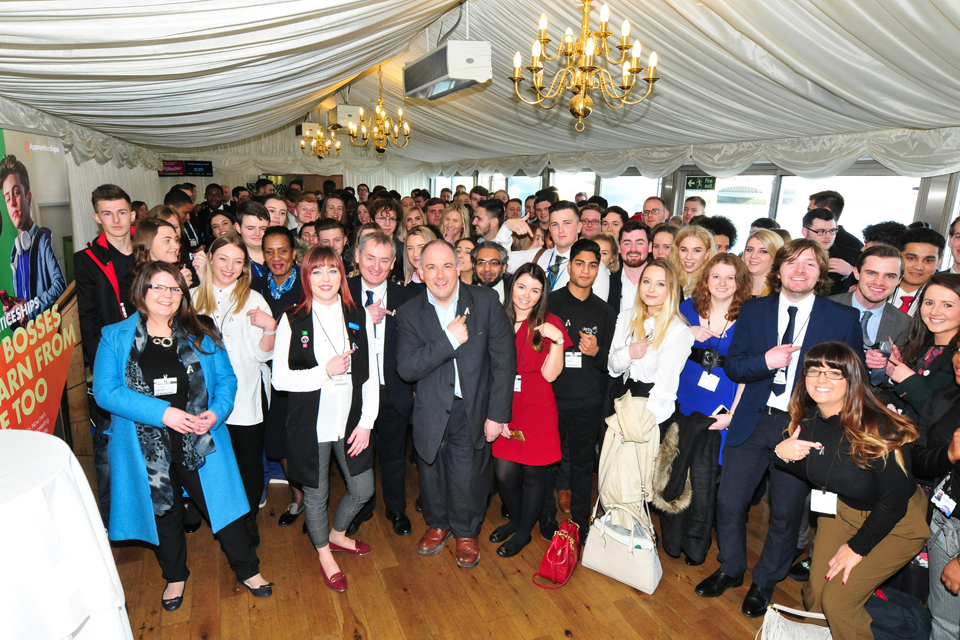 Apprentices at the Commons event came from local communities, all undertaking a variety of different apprenticeships. They spent time talking to the Minister and networking with other apprentices.
Three Apprenticeship Ambassadors from the Greater Manchester Apprenticeship Ambassador Programme attended this event.
Our ambassador Gemmer Crozier said
"Me being invited to the House of Commons? Something I never thought would happen!
It was great to see Apprenticeships recognised for what a great opportunity they are and to meet Robert Halfon was the icing on the cake.It was a very proud day to stand in a room with 160 Apprentices / Ambassadors and to all celebrate what a success we have all achieved. I feel very privileged to have been given this opportunity and it is one I will not forget."
To view more images of the day please click here.