GMLPN Commercial Partnerships
Aptem
Aptem – 15% Discount Offer for GMLPN members
Aptem, who recently sponsored our March GMLPN meeting have launched a 15% discount on their account set up & implementation fee for GMLPN member organisations who become customers. This offer is only available until the end of May 2019.
WMS Technology's flagship product Aptem is a combined platform for the delivery of apprenticeships and vocational training. Aptem does it all. From employer engagement CRM and recruitment, through to administration, learning, funding and reporting, Aptem addresses it all in one, easy-to-use interface.
If you would like to know more about Aptem:
Watch the explainer video.
Vistir their website www.aptem.co.uk
For further information on the discount offer contact: davidd@mwstechnology.com
Bluestone Leasing
Bluestone Leasing, are an award-winning team of service-focused professionals dedicated to their business customers. They make things simple, move quickly, offer expectational value and make funding happen. Bluestone Leasing deliver a wide range of financial projects and services including vehicle leasing through to funding major capital investments projects.
Click here to view the website.
HURST
HURST, an industry experienced accountancy firm, familiar with the various government funding streams and able to advise providers on adapting their business strategy to respond.
Click here to view the website. 
MPLOY Solutions
MPLOY Solutions provide work placement solutions for study programmes and T Levels. They source employers across all industry sectors and job types as well as assessment and preparation for learners.
Click here to view the website.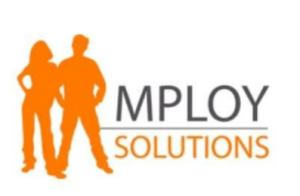 Pearson
Pearson is a renowned awarding body with a range of products and services. Our members can be eligible for up to a 25% discount.
Click here to view the website.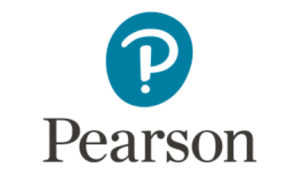 Peninsula Partnership
Peninsula is the UK's most trusted small business advisors. They help more small businesses in the UK thank anyone else, taking care of the details and leaving you free to see the big picture. All for a fraction of the cost of most professional service providers, with affordable membership options.
If you want to understand how Peninsula can support your business and give you peace of mind with the increase in employment tribunals and health & safety prosecutions then Steve will also discuss the options available to you.
Please feel free to get in touch with Steve directly on 07815 585 089 or on email at steve.oaks@peninsula-uk.com, quoting the reference:  Your business name – Benefits
Click here to view the website. 
PET-Xi
PET-Xi are the Functional Skills experts with over 24 years' experience of delivering English, Maths and ICT qualifications. We have a curriculum team paired with a highly experience specialist training team to call upon, which means that we can deliver quality training, consultancy and assessment tailored to the needs of individuals and companies. We use the PET-Xi classroom dynamic approach both face to face and remotely in all our training, allowing us to showcase achievement rates of over 95% nationwide.
For more information, please can Abi Hanson on 02476 420 310 or email ahanson@pet-xi.co.uk
Click here to view the website.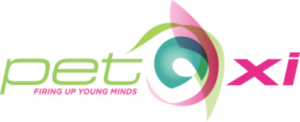 SISRA Observe
SISRA Observe is a bespoke web-based service that supports your CPD processes – from recording and analysing all types of observations, to identifying individual development needs and facilitating self-reflection. The reports dashboard make analysis quick and simple, allowing you to easily identify areas for development and focus on improving teaching and learning.
SISRA Ltd have been providing web-based solutions to the education sector for over 10 years. Our journey began with one Liverpool secondary school but word soon spread between schools and we are now proud to be the market leaders with over 1,800 education providers and 130,000 users both in the UK and abroad.
In January 2018, we were approached by two independent training providers that are keen to find out how SISRA Observe could improve the efficiency and transparency of their current paper-based system. We work closely with staff to identify suggestions for features and enhancements to help us to improve over existing service.
Special Offer
SISRA are currently offering GMLPN members 2 hours free online training when they subscrive to Observe.
To find out how Observe can help you, book your free online demonstration by emailing enquiries@sisra.com or calling 0870 7576 750.
Click here to view the website. 

ZEN
We're the company customers can rely on. More than just a supplier, more than just a contractor, we're a trusted partner, going beyond office supplies to provide our customers with a huge range of business solutions, all from one place.
Offering everything from business supplies to business interiors, we go above and beyond to ensure our customers get the best possible service. Have a large stationery order? With a range totalling over 20,000 products, we're sure you'll find what you need. Need health and safety equipment? Our 4,000 item catalogue can help.
At ZenOffice, everything we do is about going beyond. Beyond expectations. Beyond success. This has helped us grow from a one-man outfit founded in 1972, to a seven-division, 80-employee company with more than 3,000 clients across the country.
Whether Business Supplies, Print & Promotion, Mail & Fulfilment, Signage & Exhibition, Workwear & PPE, Business Interiors and Managed Print Services, we're here to provide customers with total business solutions. Allowing GMLPN members to consolidate their purchases and gain considerable savings.
All the way from A to Zen
Click here to view the website.